Winter's Surf with local surf Guide
Oct 06 2016 ·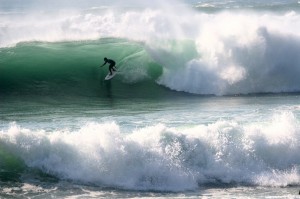 From November to December and From February to March
Local Surf Guide Package:
From November 2016 to March 2017
Choose a weekend (2 nights), a short break (4 nights) or a a full week (6 nights)
includes:
bed & breakfast at luxurious Memmo Baleeira amazing bedrooms or suites

delicious buffet breakfast with healthy options

lunch box

a local surf guide (8 hours a day) normally from 9 am to 5 pm

Transport 

surf gear is included  but you can bring your own 

The Winter here in the South west Coast of Portugal is blessed by consistent and big swells.
This kind of conditions provide a wide variety of waves in the different spots of both coasts. You can either choose to go to more challenging and serious surfing or for smaller and fun waves. That's the wonder of the winter here, you can choose, most of the time what kind of surf you want to get. So if you want to enjoy the winter waves with the help of a local Surf Guide, that will take you to the best spots of the day along with a luxury stay in a 4* design hotel for an affordable price. 
Don't look no more and book with us. From November to March we offer private surf guides for 1 person or  for a group. A special guide that will take you to surf the best breaks in the region, for one, two or 3 sessions per day (you choose) on the best tide, depending on the meteorological conditions  and considering your surf skills. 
You can rather take a private surf guide if you don't find any one else to come with you or in the same surf level. You can also come with a group of friends and have a blast, enjoy the best surfing and local food!
What will you get:
A professional and experience surfer and surf instructor  that will be your private guide for the time you are here; driving you around in one of our surf vans, helping you to choose the right surf gear everyday and taking you to the best spots of the day considering everyday surf conditions (sweel, wind, tides, breacks, crowd, etc), after each session you can try the local food on local restaurants, in between surf sessions. a lunch box with food is also included if yougo to wild beaches or far from food locations 😉
You can either choose to surf the whole day or just some hours per day! This is a Taylor made program. At Freeride we have a experience and professional staff that will try to fulfill all your needs. Just send us an email with your requirements! The Private surf guiding is also suitable for small groups of friends that have the same level and want to score the best waves of the day without spending to much time searching for it!
Every budget we make will take in attention the the size of the group, the number of days,  if you need surf gear, if you want to have food included or you rather be taken to local places to eat,  and, if includes accommodation in Memmo Baleeira Hotel or not !
Will be happy to cater you in all your needs for this winter breack scoring the some of the best waves in Algarve!
Please send us your inquiries to freeridesurfcamp@sapo.pt. 
Big Aloha!