"If I only had more thumbs to put up.

Tatiana and Hugo are awesome instructors- they keep it simple, focus on the core of surfing and get you out there. Their passion really comes through. They also know how to keep it light and fun, which is important when learning a challenging new sport- helps keep things in perspective. " (TripAdvisor)
"Great surfing course 👌🏼

With a clear conscience, we can recommend the freeride surf school. In particular, we would like to thank Marta, who not only organized the surfing course excellently, but also gave valuable insider tips on Sagres and the surrounding area. Whether it was restaurant recommendations or sightseeing tips, Martha's advice was always reliable. In addition, she has an incredibly friendly nature and was always helpful and accommodating. Surfing instructors were also in a good mood and lived the passion for surfing. The equipment was in excellent condition, the organized transfer from the hotel to the beach went smoothly, all in all a successful trip" (TripAdvisor)
"Professional teachers and unique atmosphere!

Compared to many other surfschools I joined I am still overwhelmed how professional and friendly these guys have been. The initial contact was uncomplicated and fast. I would like to point out Hugo F. as a very understanding teacher, who helped us a lot in surfing. Even in bad weather conditions he would look for a beach appropriate for us. Also he was such an encouraging teacher who is really interested in making you better in surfing. Within the group the support was individual. I would definitely recommend this surfschool for beginner and intermediate surfers." (TripAdvisor)
"Best surf instructor & life coach

Tatiana made our three days surfing – not only did she perfect our gnarly skills but she also provided philosophical life guidance. We had so much fun." (TripAdvisor)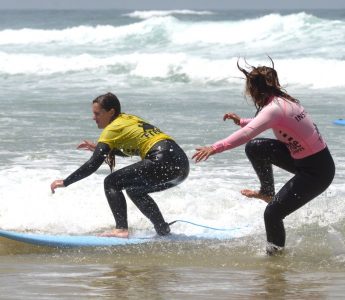 Surf Lessons & Surf Rentals
Join our surf lessons! We have Freeride Dream Team ready to welcome you! Our surf lessons are taught by highly qualified coaches and are suitable for all levels from beginners to advanced surfers! Get ready to know and enjoy the best surf spots in the South of Portugal! We have the best surfboards and wetsuits at you disposal if you just want to rent and hit the waves! Check out all info here!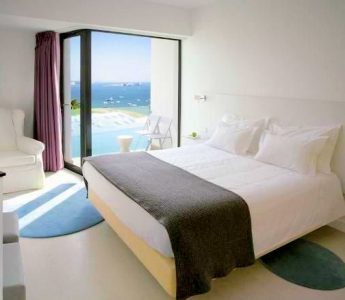 Surf & Sleep
Looking for a surfcamp in Sagres? Why not stay with us at the best 4* Hotel Memmo Baleeira? Enjoy your surf vacations in a design hotel with the most amazing ocean view and join the excellence of a highly professional Surf School. Enjoy the SPA after a surfing day, taste the best food and local goodies! Have the best time where the Land meets the Ocean. Check out our packages here!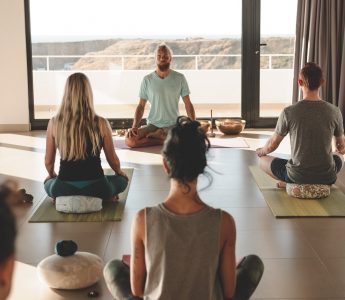 Surf & Yoga
Searching for a retreat to reconnect mind, body and Nature? Join one of our retreats! Surf, Yoga and Hiking and enjoy some QiGong and Meditation meanwhile! We have all inclusive Surf&Yoga Retreats in SW Portugal. It is one of the best ways to reconnect with yourself and develop a happy, healthy and relaxed Body&Mind. Check out our Retreats and join us in this journey of becoming better together!